Membership
Membership options include open desks, dedicated desks, and private office space for teams of all sizes. With options for all budgets, membership offers unlimited days of use per month.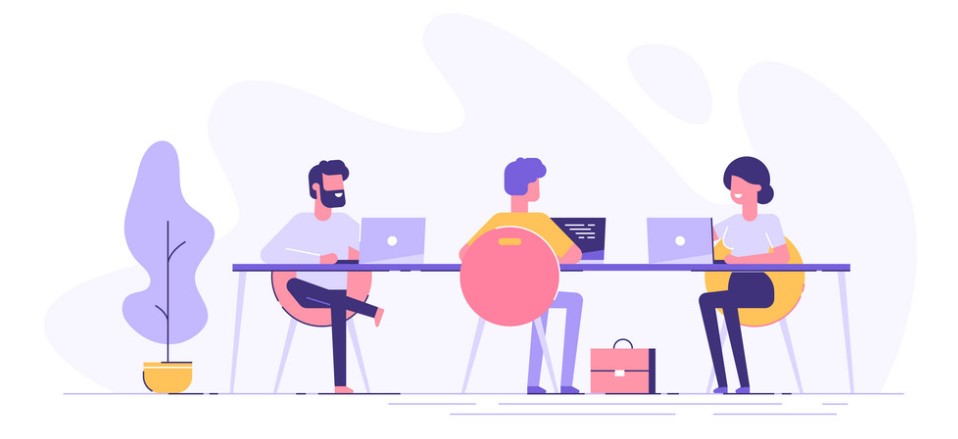 Everyone needs something different out of coworking. A freelance writer might only need space for a laptop, while a graphic artist needs two monitors, a desktop computer, and a tablet. For others, it's not about the space at all but simply a way of getting out of the distractions of a home office a few times a month or finding a workplace where they can work longer hours undisturbed. Maybe your business needs more of a professional space to bring clients or patients, and your small home office, garage or the local coffee shop just doesn't cut it anymore. Whatever you are looking for, CoLab is the right place to work and the right space for your business to grow.
CoLab's mission is to provide a secure, accessible, communal office space, at a more reasonable cost than currently available in the surrounding area. Working at a coworking facility like CoLab gives solo practitioners, entrepreneurs, and start-ups the benefit of being in a professional working environment, a business address to meet clients or receive mail, and the opportunity to be part of a community of like-minded workers.
CoLab Membership — $75/month
Includes:
Access to the facility during office hours
Unlimited use during the month of any hot desk or community space
Use of unreserved phone/meeting/conferences rooms
Access to high speed WiFi
Shared printers
Access to CoLab's Member Portal for networking and administration of your membership